We are often asked how this idea of ​​going on a long bicycle trip came about. — We can no longer say exactly. In any case, there was no "enlightening moment" when we suddenly jumped up and said "We are going on a trip! Tomorrow it will start!" No, it was rather - as it usuallly is in life - a sequence of many dreams and incidents.

Of course, we also wanted to go on vacation together at the beginning of our relationship. A little unsure, because we didn't know exactly what the other person liked, we carefully approached to each other. But it quickly became clear: We both love the same way of travel. The route is our goal. Traveling without a fixed plan, spontaneously going where you like, taking down the tent in the morning and putting it up again in a different, unknown location the next evening. Just let yourself go and live into the day. This flexibility, which also means immense freedom!
We hadn't been together for too long before Kaddi went to Canada. To go on a backpacker trip starting in Vancouver, she had set in her mind before we got to know each other. The distance was too difficult for us. So, Jevsej decided to fly to Kaddi for travelling together (and with a secret mission: "bring her back home". For which he succeeded :-)). The nice fact about this trip was that we mutually confirmed that we were the perfect travel partners. With this ideal basis, we have enjoyed wonderful weekend trips or holidays with a tent until today.

As far as we can remember, it was Jevsej who shared the idea of ​​a trip around the world by bicycle and tent. Unfortunately, we cannot say how the seed of this idea was planted in his head, how it grew and how it finally jumped over to Kaddi. But the fact is: Kaddi is with it! So we decided to take the first big step at the end of 2020 and quit our jobs.


It is well known that anticipation is the greatest joy. 130 days before we left, we started cutting off 1cm of the tape measure every day. Time passed so quickly... and it was time to jump into our new life.
Oft werden wir gefragt, wie es zu dieser Idee, eine Reise mit dem Fahrrad zu machen, kam. — So genau können wir es gar nicht mehr sagen. Es kam auf jeden Fall nicht zu diesem einen "erleuchtenden Moment", wo wir auf einmal aufgesprungen sind und gesagt haben "Wir machen eine Reise! Morgen geht's los!". Nein, es war eher – wie es so oft im Leben ist – eine Abfolge von vielen Träumereien und Begebenheiten.

Natürlich wollten wir auch zu Beginn unserer Beziehung gemeinsam Urlaub machen. Etwas unsicher, weil man nicht genau wusste, was dem anderen gefällt, haben wir uns vorsichtig herangetastet. Aber schnell war klar: Wir lieben beide dieselbe Form des Reisens. Der Weg ist das Ziel. Reisen ohne einen festen Plan, ganz spontan dort hinzugehen, wo es einem gefällt, am Morgen das Zelt abzubauen, um es am nächsten Abend an einem anderen, unbekannten Ort wieder aufzustellen. Sich einfach treiben zu lassen und in den Tag hinein zu leben. Diese Flexibilität, die gleichzeitig eine immense Freiheit bedeutet!
Wir waren noch nicht allzu lange zusammen, da flog Kaddi nach Kanada. Eine Backpacker-Reise mit Startpunkt Vancouver hatte sie sich schon vor unserem Kennenlernen in den Kopf gesetzt. Die Distanz fiel uns allerdings so schwer, dass Jevsej sich entschied, zu Kaddi zu fliegen, um dann gemeinsam zu reisen (und mit heimlicher Mission "sie wieder nach Hause zu bringen", was ihm auch gelang :-)). Das schöne hierbei war, dass wir uns gegenseitig bestätigten, die perfekten Reise-Partner zu sein. Mit dieser idealen Grundlage genießen wir seither wunderschöne Wochenende-Ausflüge oder Urlaube mit Zelt.

Soweit wir uns erinnern, war es Jevsej, der damals die Idee einer Weltreise mit Fahrrad und Zelt teilte. Wie die Saat dieser Idee in seinen Kopf gesetzt wurde, wodurch sie gewachsen ist und wie sie letztendlich auf Kaddi übergesprungen ist, können wir leider nicht sagen. Aber Fakt ist: Kaddi war dabei! Und so beschlossen wir, Ende des Jahres 2020 den ersten großen Schritt zu wagen und unsere Jobs zu kündigen.


Vorfreude ist ja bekanntlich die schönste Freude. 130 Tage vor unserer Abfahrt begannen wir, jeden Tag 1cm des Maßbandes abzuschneiden. Die Zeit verstrich so schnell... und schon war es Zeit für den Sprung in unser neues Leben.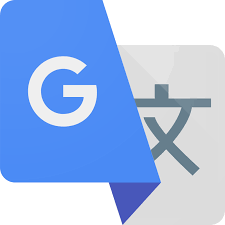 On nous demande souvent comment est née cette idée de faire un long voyage à vélo. — On ne peut plus dire exactement. En tout cas, il n'y a pas eu de «moment éclairant» où nous avons soudainement sauté et dit: «Nous partons en voyage! Demain, ça va commencer!» Non, c'était plutôt - comme d'habitude est dans la vie - une séquence de nombreux rêves et incidents.

Bien sûr, nous voulions aussi partir en vacances ensemble au début de notre relation. Un peu incertain, parce que nous ne savions pas exactement ce que l'autre personne aimait, nous nous sommes approchés soigneusement. Mais c'est vite devenu clair: nous aimons tous les deux la même façon de voyager. La route est notre objectif. Voyager sans plan fixe, aller spontanément où vous voulez, démonter la tente le matin et la remonter dans un endroit différent et inconnu le lendemain soir. Laissez-vous aller et vivez la journée. Cette flexibilité, qui signifie aussi une immense liberté!
Nous n'étions pas ensemble depuis trop longtemps avant que Kaddi ne se rende au Canada. Pour partir en voyage routard à partir de Vancouver, elle s'était fixée dans son esprit avant que nous ne fassions connaissance. La distance était trop difficile pour nous. Alors, Jevsej a décidé de s'envoler pour Kaddi pour voyager ensemble (et avec une mission secrète: «la ramener à la maison». Pour laquelle il a réussi :-)). La bonne chose à propos de ce voyage est que nous avons mutuellement confirmé que nous étions les partenaires de voyage parfaits. Avec cette base idéale, nous avons profité de merveilleux week-ends ou vacances avec une tente jusqu'à aujourd'hui.

Pour autant que l'on se souvienne, c'est Jevsej qui a partagé l'idée d'un tour du monde à vélo et en tente. Malheureusement, nous ne pouvons pas dire comment la graine de cette idée a été plantée dans sa tête, comment elle a grandi et comment elle a finalement sauté sur Kaddi. Mais le fait est que Kaddi est avec lui! Nous avons donc décidé de faire le premier grand pas à la fin de 2020 et de quitter nos emplois.


Il est bien connu que l'anticipation est la plus grande joie. 130 jours avant notre départ, nous avons commencé à couper 1 cm du mètre ruban chaque jour. Le temps a passé si vite... et il était temps de sauter dans notre nouvelle vie.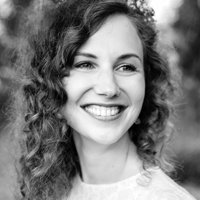 To be able to perceive and experience nature with its indescribable beauty and its innumerable facets is a priceless gift. I am infinitely grateful that with this trip I have the chance to make use of this gift and to realize once again how beautiful, but at the same time fragile our planet actually is and how important it is to preserve and protect it.
I am happy to get to know the most diverse corners of the world and would like to prove to myself that you can discover something beautiful in everything and something good in everyone and if not, then at least a spark of hope. I want to believe in what is good in people and strengthen my trust in what is foreign. With this trip I would like to focus on the important things of life and, above all, learn to appreciate them.
In my opinion, the most precious treasure in life is time. Time for experiences, time for us, time for myself. I am so happy that I can take my time with this trip and that I can experience unique moments together with Jevsej and collect experiences and feelings and share them with you. Die Natur mit ihrer unbeschreiblichen Schönheit und ihren unzähligen Facetten wahrnehmen und erleben zu können ist ein unbezahlbares Geschenk. Ich bin unendlich dankbar, dass ich mit dieser Reise die Chance habe, von eben diesem Geschenk Gebrauch machen zu können und mir selbst noch einmal bewusst zu werden, wie schön, aber zugleich fragil unser Planet ist und wie wichtig es ist, dass wir ihn bewahren und schützen sollten.
Ich freue mich, die unterschiedlichsten Ecken der Welt kennenzulernen und möchte mir selbst beweisen, dass man in allem etwas Schönes und in jedem etwas Gutes entdecken kann und wenn nicht, dann zumindest einen Funken Hoffnung. Ich möchte an das Gute im Menschen glauben und mein Vertrauen in das Fremde stärken. Durch diese Reise möchte ich den Fokus auf die wichtigen Dinge des (Über-)Lebens lenken und vor allem schätzen lernen.
Der kostbarste Schatz im Leben ist meiner Meinung nach Zeit. Zeit für Erlebnisse, Zeit für uns, Zeit für mich selbst. Ich bin ausgesprochen glücklich darüber, dass ich mir mit dieser Reise Zeit nehmen kann und gemeinsam mit Jevsej einzigartige Momente erleben und Erfahrungen, sowie Gefühle sammeln und mit euch teilen kann. Pouvoir percevoir et vivre la nature avec sa beauté indescriptible et ses innombrables facettes est un cadeau inestimable. Je suis infiniment reconnaissant qu'avec ce voyage j'ai la chance d'utiliser ce cadeau et de réaliser une fois de plus à quel point notre planète est belle, mais en même temps fragile, et à quel point il est important de la préserver et de la protéger.
Je suis heureux de connaître les coins les plus divers du monde et je voudrais me prouver que vous pouvez découvrir quelque chose de beau en tout et quelque chose de bien en tout le monde et sinon, au moins une étincelle d'espoir. Je veux croire en ce qui est bon chez les gens et renforcer ma confiance en ce qui est étranger. Avec ce voyage, je voudrais me concentrer sur les choses importantes de la vie et, surtout, apprendre à les apprécier.
À mon avis, le trésor le plus précieux de la vie est le temps. Du temps pour les expériences, du temps pour nous, du temps pour moi. Je suis tellement heureux de pouvoir prendre mon temps avec ce voyage et de pouvoir vivre des moments uniques avec Jevsej, collecter des expériences et des sentiments et les partager avec vous.